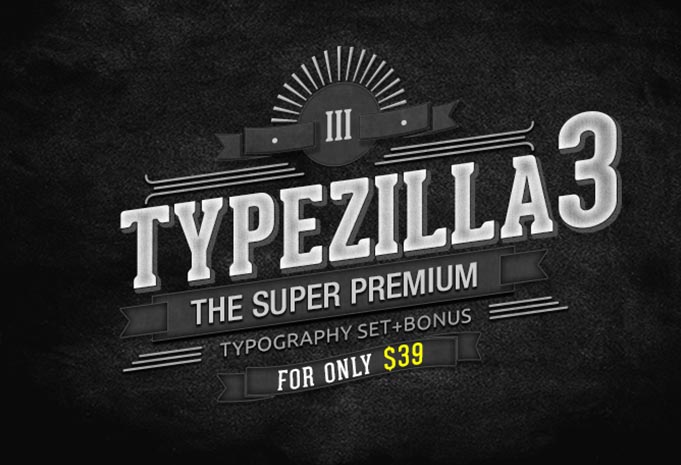 Description
Everybody knows that typographic designs are awesome. They're extremely useful in both web and print designs, can be easily adapted to any creative need and look extremely beautiful when done right. That's why we've partnered with the guys from DesignTNT.com, to bring you a premium bundle full of typography resources that I'm sure you'll adore.
Seriously, this collection will leave you and your customers speechless!
I'm talking about 88 different typographic elements (in both light and dark versions) that are extremely useful in pretty much any kind of web or print project: from badges and logos, to illustrations, posters, menus and even designs for t-shirts, hoodies, and so on. Your imagination is the only limit!
These elements are incredibly realistic; looking at them you will make you believe that you can feel their texture and shapes!
It took Ioana from DesignTNT more than a month to draw them and she did a great job. Such high-quality typographic elements can rarely be found on the market and adding them to your design library will definitely be a great investment!
This set comes with an extended royalty license, allowing you to use the elements in unlimited personal or commercial projects, and even in merchandise. Use it in pretty much any design you can think of: web designs, illustrations, packaging, flyers, posters, banners, menus, and much more.
And you can get them all for only $39. That's an incredibly low price compared to the resources you get and the time you'll save!











Deal Terms
– All fonts used are included in the download files .
– Files are delivered as an instant download
– These files are compatible with Adobe Illustrator CS+, Adobe Photoshop CS3+ or any similar application which supports .Ai, .EPS and .PSD file formats.
– Files have an extended royalty-license and can be used in an unlimited number of personal or commercial projects.
‐ Reselling, sharing, redistributing and giving away is NOT permitted.
– DesignTNT License Agreement
Licensing
DesignTNT License Agreement
Copyrights
Designtnt has the full  ownership and copyrights of all downloadable materials present on the websitewww.designtnt.com. Upon the download of individual digital files such as: as vector images, photoshop actions,  scripts, etc..,  you are granted a nonexclusive, non-sublicensable right to use that resource as royalty-free according to the following terms and conditions:
You have rights to use or modify any of our downloadable items  :
– in any personal/design/software projects or applications
- in prints for packaging (cd covers, gift wraps, etc.)
- in advertising prints( posters, fliers, etc.)
- in websites as part of the design
- incorporated into merchandise for sale (t-shirts, mugs, posters, etc.)
You do not have rights to use or modify any of the downloadable items from designtnt.com to :
– redistribute/resell/lease/license/sub-license or offer free downloads of our digital items in their present form or in a modified form to any third party
- you are not allowed to use our resources in electronic bulletin boards/ or other type of websites in downloadable format.
- for any resellable web applications or software programs you should not include our resources as an additional attachment to boost your software sales or for any other purpose. Providing additional resources to customers will be considered as a redistribution of our resources which is not permitted by us.
Contact Us
If there are any questions regarding our licensing terms, please contact us via hi@designtnt.com